Hi Everybody, I am Jaswinder Kaur the author of Recipeswithmore.com
I'm Homemaker, who is Earning some Cash from my Online Business. Below you can Read my real story. I hope you'll like it, because it can inspire one to stay positive and keep on doing hard work on the right track. One day you'll also get Success, the way my family got.
Moving to Canada from India
I was born and raised in India. Not only this, I have done all my study in India and was married to my husband at the age of 22. Then I became mother at the age of 23 with my first son jaspreet Singh and then another son Dalbir Singh.
My Family Photos
Shimla Pictures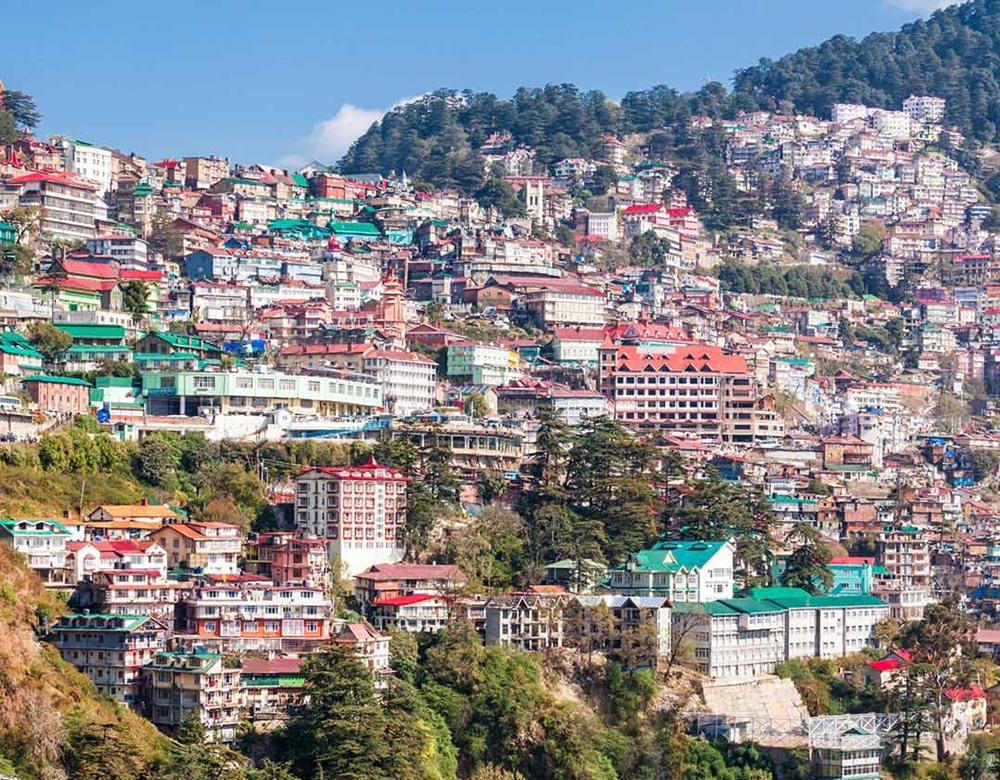 After my marriage we used to live in Shimla, Himachal Pradesh. Shimla also known as Simla, is the capital and the largest city of the Indian state of Himachal Pradesh. Snow-capped Himalayan peaks and Green Pastures surround Shimla, the capital of Himachal Pradesh.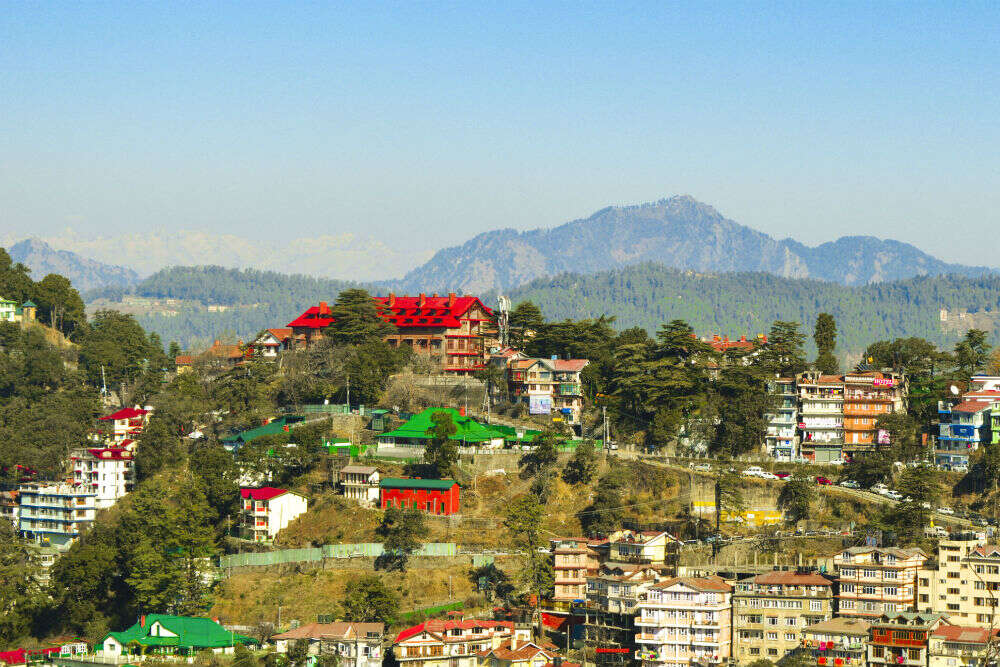 My both sons started their Schooling in Shimla and finished their Grade fifth(younger one) and Grade Eighth(Elder one) in Shimla.
My husband was working there as a Senior Engineer in Government job. Still he was not happy there due to corruption etc. in India. There was so much shortage of water at that time.
As of now, there is a dramatic improvement in the availability of drinking water in Shimla.
So due to many other reasons my husband planned to come to Canada and he applied for PR. It took at that time four years. When we got our PR and we all family of four members moved to Canada in 2002 as a Permanent Residence.
My husband booked a Hotel for us, where we lived for four days and then one of my husband's friends, who came there to take us to stay with him for couple of days in his Apartment.
At that time, he was also new and just came three months ago from us to Canada. We lived with him for couple of days and then he helped us to Rent our own two Bedroom Apartment. This Apartment was in Downtown Toronto and in very short period of time, my both sons started their Schooling.
Here in Ontario, Canada, Kids get the Admissions according to their date of birth until High School, not with their Grades.
I started to go for ESL Class and my husband got Security Officer Job. We were not happy at all and I used to cry a lot for four years.
After four years, I went to India, but when I went there, I realized that now India is not my home, my real home is Canada and after that, I started to like here and until now my Both Sons were in high School and they started to get very Good Marks in their Schools.
My Younger Son, Dalbir Singh got Gold Medal, because he got highest Marks in all Subjects and in all Sections. My Elder Son got highest Marks in two Subjects in all Sections. Both of them got Queen Elizabeth Awards and many more Awards.
Now my husband also got P. Eng. licence and got first Professional Job in his field Civil Engineer for $50, 000 yearly with all Benefits after being in Canada for six years.
Now we started to live happy and then things started to get better day by day. Today by the time of writing this Article Dated November 27, 2019 Wednesday after being here for 17 years, my husband is now Senior Engineer and getting very good Salary.
My Elder Son is now doing good Job and getting really good Salary. He bought his own two houses as an Investment Property.
My younger son, who is now 29 years old, working as a Manager in Software Company(Microsoft) and bought his first home in very expensive Area(Mississauga Square one, Canada)
We have our one Big home, where we all family members live happily and love Canada.
Little About Me
I am Jaswinder Kaur, who is wife, mother of two. Now I'm also Blogger, who has her one Blogs. Author of https://www.recipeswithmore.com
How I Started & learned to Make Money Online
When my both sons started to go to University and my husband office, then I used to have so much time in day time. I always used to think to write something and Publish it. So always used to search on the Google, How to Make Money Online?
I used to fill Surveys and never made even a penny. Slowly slowly I found MaxBounty and applied for its Affiliate Marketing. I got it and started to promote their Surveys, which my elder son taught me and I started to make around $100 monthly.
For one year, I worked with MaxBounty, then I started to write on Squidoo, which is now Part of HubPages.
According to Wikipedia
Squidoo was a revenue-sharing article-writing site. Articles were called "lenses". In 2010, the site consisted of 1.5 million lenses as of October 2010. On August 15, 2014, founder Seth Godin announced that HubPages had acquired Squidoo.
I moved to Blogger. com and started my two blogs there. One of them was Weightlossplanblog and the other one Christmasfloralbedding. Both of them started to bring good amount of Traffic quickly, because I imported Articles from Squidoo to both of these Blogs. I made my first Check with Amazon $123.30
I Made Big Mistake
Here without having much knowledge, I changed the name of my both blogs to Dot Com, so they look more Professional, but did not Redirected the Traffic. So my all Traffic became Zero. This was very disappointed for me and I stopped working Online for one year.
Because I never like to sit free, I always need something to make myself busy, so I planned to Sell my Home in that free time. I painted my home with the help of my family and lot of work I did to increase the resale value of my home.
Made $1, 00000 in Profit by Selling my Home
4 Honbury, Etobicoke Previous Home Pictures Below
We did not spent a single penny to Sell our home 4 Honbury, Etobicoke. When we listed our home for Selling it, so many Potential Customers were came to see our Home. Everybody liked our Home, because they said, it was very clean and looked big, due to Gardening, Landscaping, which I did all myself.
This way we got so much Profit for selling this home and we Bought our More bigger, more beautiful and Auspicious home in posh Area, Castlemore Brampton, Canada. Now after 7 years the price of it is more than One Million Dollars.
Gardening is my Hobby & I love it
I love to do gardening and below are Pictures from my Backyard Garden.
Here I grow and most of them are Perennials, Vegetables and only some Annual Plants.
Due to short weather here in Canada, I don't get much time to grow Vegetables. But I do my best to grow as many as Vegetables as I can. Fresh Herbs right from the Garden into Kitchen is most rewarding and the taste of home growing Vegetables is totally different than those that we Buy from the Grocery Store.
Then moving to big home, there was a lot of Work to be done. Again I did most of work alone; such as Painted my kitchen, changed Kitchen Closets, Painted Washrooms and Landscaping.
Hired a professional to change the Roof of our home, then painters Paint the whole house and a mechanic Changed fire system etc. There was so much work that was needed to be done to make this home look beautiful. This whole process took almost one year.
I Started my Recipes With More Dot Com
Three year ago, I started my Recipeswithmore.com and now it started to bring Organic Traffic. Daily I get some valuable Comments, some Sales every second or third day. Slowly slowly it is growing.
Three Ways to Make Money Online
This time November 27, 2019 by the time of writing this article, I am too busy. I have so much work to do.
I do morning evening Practices since, 1999 such as morning time I do 40 minutes Yoga and one hour Vipassana Meditation.
Evening time I do one hour to even One hour 15 minutes Vipassana Meditation and Metta.
I do Cooking Work for my family, decorate my home, do Gardening in Summer and work for my Online Business.(Two Blogs and One YouTube Channel)
Conclusion
Overall I mean to say, If you're hard worker and little Creative, then Earning Money is not the Problem. Even I made Money by Selling my Home and Saved a lot by doing work by myself. I Save money by growing fresh Vegetables in my Backyard Garden and Now I am making Money Online too. I hope you'll like the Information provided here from my Real life Experiences. If you like, then please share this Article with your family and friends. Thanks a lot for Reading this Article.