Actually, after finishing my studies I never liked to work for somebody and this I told to my husband that I don't like to do any job and I was enough lucky that my husband never forced me to do any Job.
But when we moved to Canada permanently, then I had to work for sometime to support my family finically, but we both were not happy from my Job at all. So ultimately, when my husband got his professional Job in his profession(Civil Engineer) the I stopped working.
Always I was willing to make money online, so I used to spend a lot of time on the Internet for searching about making money online.
By doing this and that, one day I was able to start, Recipewithmore.com and now I am making money with it.
In Recipes with more, I write about Recipes and my all Recipes are always simple, easy and healthy. Here you can also learn to start your own WordPress Blog and make money Online. Not only this, you can buy home décor stuff, you can buy Kids clothes and so much more.
Recipes with more is not my hobby and even it is not my work. Recipes with more is World for me, where I can share my thoughts and my Recipe experiences with the World.
I always think that I'm so lucky and fortunate, who got wonderful husband, have two wonderful sons, I have very big home, good health and also blessed with two Niche Sites, which are making money for me, so now I'm able to support my family financially and also I feel proud of myself.
Thanks a million times to God, who gave me this all and thanks million times to my Readers and Viewers, who read my blog posts, share, buy and due to all of you I'm making this money and you(all of You) made me Business Woman, who was never willing to work for somebody.
I would not be here sharing my recipes and other things, if your Support weren't here for me. So Thank you so much again and again.
Whatever I'm making, I'm making with my these two Blogs(ease bedding and recipes with more)I Made $5738. 14 in 2020 with Amazon Affiliate Program only.
I Made Over $39, 000 from my Online Business in 6 years and I bought brand new car for my husband with Cash, no debt at all.
How I Work on Recipes with More Blog?
Love Recipes with More: This blog has very broad Niche, so I love this thing a lot. This is why I spend most of my time on this blog due to many topics that I can write here
Writing Blog Posts: This includes working hard to keep my content engaging, personable, flowing, and comprehendible.
Writing Recipes: It is always my Goal to stay healthy without eating any medication and I always try my best not to eat any medicine. So I have to work hard to keep myself healthy, help my family to stay healthy as well. To stay healthy, we have to eat healthy food and to eat healthy food, we have to cook healthy. So I'm always keen to learn about healthy cooking ideas. So whatever I practice at home and get benefits from it, then I share it with my readers
Different Topics: I love to write on different topics, but sometimes it is little hard to collect the information on some topics.
Recipe Blog doesn't make money Overnight
Working at Home: It's a 24/7 job; finding a work for myself is hard and nobody is there to suggest me what to do or what not to do. So making the balance between family and working at home is sometimes hard. Especially for last one and half year, since everybody is working from home, I have to work more in the Kitchen, because everybody is making chai or eating something else. So this way I don't get much time for my Blogging Business as I used to get before
No Readers in the Beginning: You don't get readers immediately that can read your Blog Posts and love them, it takes long time, when you start getting readers
Lot of Competition: There is so much competition as a Worldwide for food blogging and especially for recipe blogging is more completion, you know why? Because almost every person can cook something
Time consuming: It takes a lot of time to make recipe video, then editing, publishing and then finally writing Recipe Post about that recipe
No Advertisement: Other bloggers do advertisements of their blogs, but I don't. I just do my hard work and get only Organic Traffic and some traffic from Social Media; such as Pinterest
Takes Long Time: It can take time for your blog to build up a readership that leads to a good income.
New Content: Your blog always need new content to be successful in this competitive World of Blogging, which means a lot of cooking and coming up with new ideas. You have to work really hard
Be consistent. You have to work consistently and persistently. Blogging is not for those, who just want to work for sometime and then think the money will come automatically. I am telling with my 7 years of experience with blogging that you have to work continuously. what you want from your blog and then stick with that. Set a goal for how many posts you'll write per week or per month then according to your plan start working
How you can start Food Blog & Earn Money?
You can learn through my experiences, where I tried my best to write Pros and Cons of starting a Food Blog. This way you will be ready to start a food blog and make money patiently by doing it.
From my experiences you'll also know that you have to put in some hard work between starting your blog and making money from it.
The actual process of creating your food blog is pretty straightforward, even if you don't know coding at all. I also don't know coding. When we start Blog with WordPress, then it is so simple to start with it.
The free, open-source WordPress software is the best and easiest way to build any kind of Website include Food Blog. My both Niche Sites are with WordPress, which I started, when I knows nothing about WordPress. So if I Could do it, you'll be able to do it.
Yes it takes some time to learn, which you learn by doing and reading other bloggers' blogs. In order to run the WordPress software, you'll need to purchase your own web hosting and for beginners, I will recommend SiteGround because I'm using it and millions are there, who are using it very confidently.
Nowadays people eat food with their eyes, means your audience can't taste your food, so images come there to motivate them to read the whole recipe and try. Beautiful visuals, showcasing your dishes, Recipe videos(for example; Protein Sandwich) will help your visitors to follow your blog and try out the recipes themselves.
Photos can also be used to demonstrate difficult cooking methods, Videos can be particularly useful here for making the cooking experience fun and interactive.
When your website is setup, then start adding new and fresh articles. New content is the key to succeed in the blogging business and even I don't use any advertisement for my blogging to bring the traffic.
I'm doing hard work to add fresh content as much as I can and I share my articles on the free social media.
Once you have set up a successful food blog and grown your following at some level, then it comes to monetize your blog and there are numerous ways to monetize it. Such as; Affiliate Marketing, Google AdSense etc.
How I Get Paid?
Simply to this question, answer is below: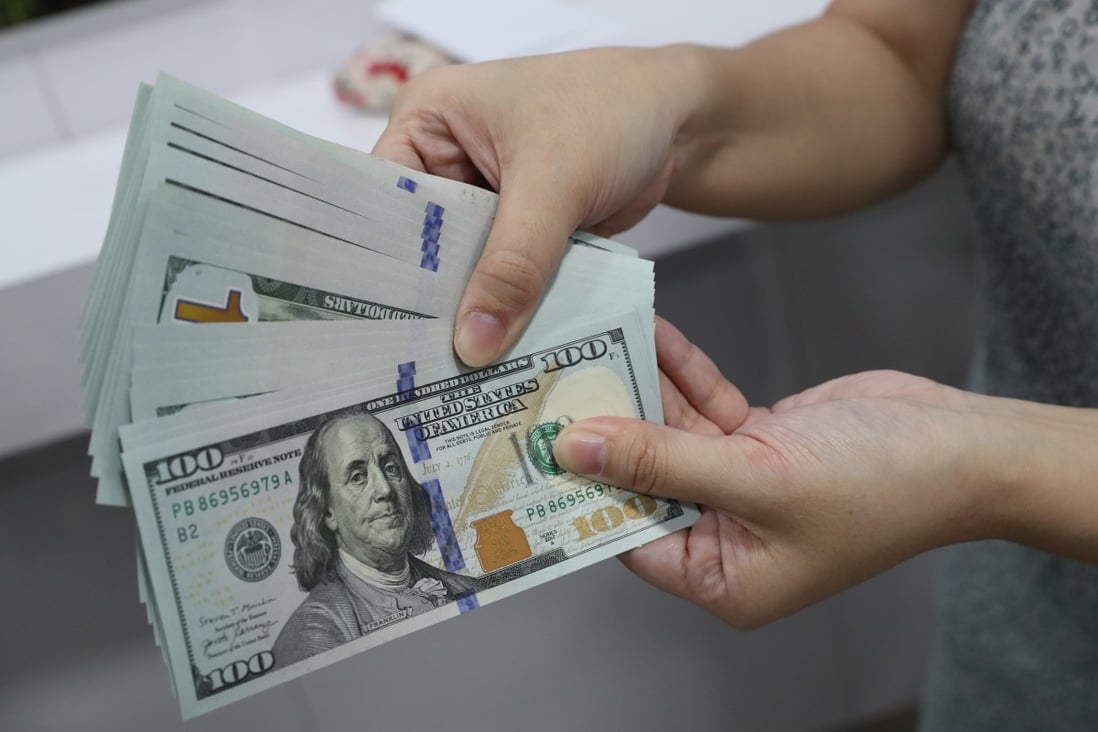 Affiliate Income – I link products that I buy and use myself, mostly on Amazon. When people buy things through those links that I put everywhere in my articles, I get a small referral fee for sending them to Amazon's site. This is my good amount of Money and it used to be a lot more than now, but now it is less, because Amazon reduced the Referral Fee a lot. I get Amazon.com Check, sometimes I get Check from Canada and twice I got check from UK, because I monetize my International traffic with Amazon One Link
Google AdSense: I'm also making good amount of Money with Google AdSense, even I don't have so much traffic. But my all Traffic is Organic and some from Social Media. Also my most visitors are from USA and Canada, so I get paid more than if I would get more traffic from India or Pakistan
How I turned my Food Blog into a Small Business