Some people even don't know How to Make Masala chai at Home?
Yet it is quite popular in Indian families and now even Tim Hortons also has this Indian Masala tea Chai.
But you will not taste TimHortons Masala Chai same like you make in your own Home, which is not only fresh and tasty, but also can save your time and Money.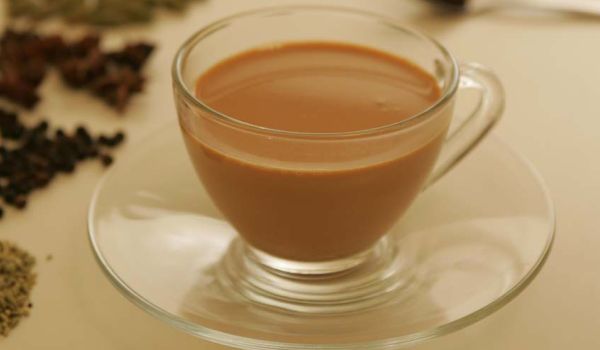 Spiced milk tea or masala chai like Inidan street
Think you are coming from work and it is really Cold like here in Canada, instead on waiting in McDonald's line or TimHorton's line, better to make it in your own Home, which takes only two minutes and it is fresh and delicious.
If we use excess Spices, then they are not good for our health, but using them in limit, they can give us health Benefits; such as Fennel Seeds, Green Cardamom and Ajwain.
Some people also add Ginger in Tea, but I don't like, because it is not good for Pitta people.
What Ingredients do we Need?
Sugar or Shaker according to taste
Fennel Seeds
Green Cardamom Powder
Half Cup Water
Strainer
Milk
METHOD TO MAKE MASALA TEA:
On medium flame put your Saucepan and pour half cup of Water
After 2 Seconds, add Fennel Seeds, Cardamom Powder and Ajwain. Let it boil for two minutes
Add half cup of Water or according to require and let boil then
In one Cup add Shaker(Jaggery Powder or Sugar) and one Orange Pekoe Tea Bag and then pour this Boiled Spices Water and stir with Spoon.
Enjoy your Home Made Masala Tea.